Whether it's to make the most of your home for you and your family or to boost the eventual price of the property when you list it in the Roanoke real estate market, investing in home upgrades is an important decision. Choosing the right projects with a high ROI is critical to getting the most of your budget. Let's take a look at the upgrades and renovations which have proven to be solid investments.
Install energy-efficient windows

If your windows are outdated, leaking air, or just need an upgrade, installing energy-efficient versions is a worthwhile project. Not only will you recoup around 70% of your investment when it's time to sell, but you'll also decrease energy bills while increasing your family's safety and comfort. Roanoke, VA luxury homes for sale which have ENERGY STAR certified windows are the most appealing to buyers, so it pays to choose the best if you plan to sell in the near future.
Kitchen upgrades

The kitchen is the heart of the home, and more owners than ever are gravitating toward it for entertaining, cooking meals, and gathering with friends and family. Though restaurants throughout the country are open again, many of those looking at properties in Roanoke have established a routine of staying in more and are seeking homes with high-end kitchens. If your kitchen is outdated, commissioning a renovation will likely be the best use of your budget.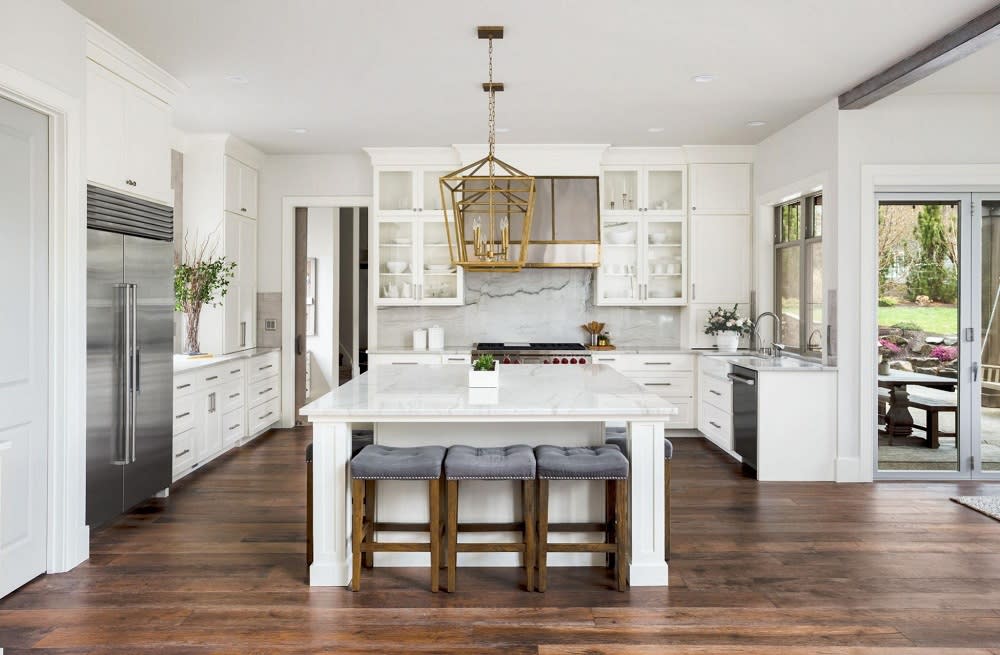 A minor kitchen upgrade with cabinet refinishing, upgraded appliances, and new flooring will return approximately 80% of your investment. If your kitchen has an old-fashioned arrangement with dated appliances, a major remodel might be in order. This project could include overhauling the room's layout, adding an island, installing new cabinetry, updating appliances, installing new countertops, and replacing flooring and lighting. Though these more involved upgrades won't have as high a return when you sell, it's likely a necessary project if your home's kitchen can't compete with other Roanoke, VA luxury homes for sale.
Add a steam shower to the master bathroom

Master bathrooms should be a place of ultimate relaxation and rejuvenation. If yours isn't up to par, consider designating part of your remodeling budget for bath upgrades like appealing lighting and flooring, updating the hardware, installing a soaking tub, and more.

If you already have a functional and attractive master bath, you can take it to the next level by installing a steam shower. A steam shower is a vaporous, warm steam room designed to deliver clouds of steam before, during, or after a shower. High-end steam showers can be equipped with extras like mood lighting, devices to infuse the air with different scents, and piped-in sound. Not only are steam showers excellent upgrades for homeowners themselves to enjoy, but they are also strong selling features.
Refinish or install hardwood floors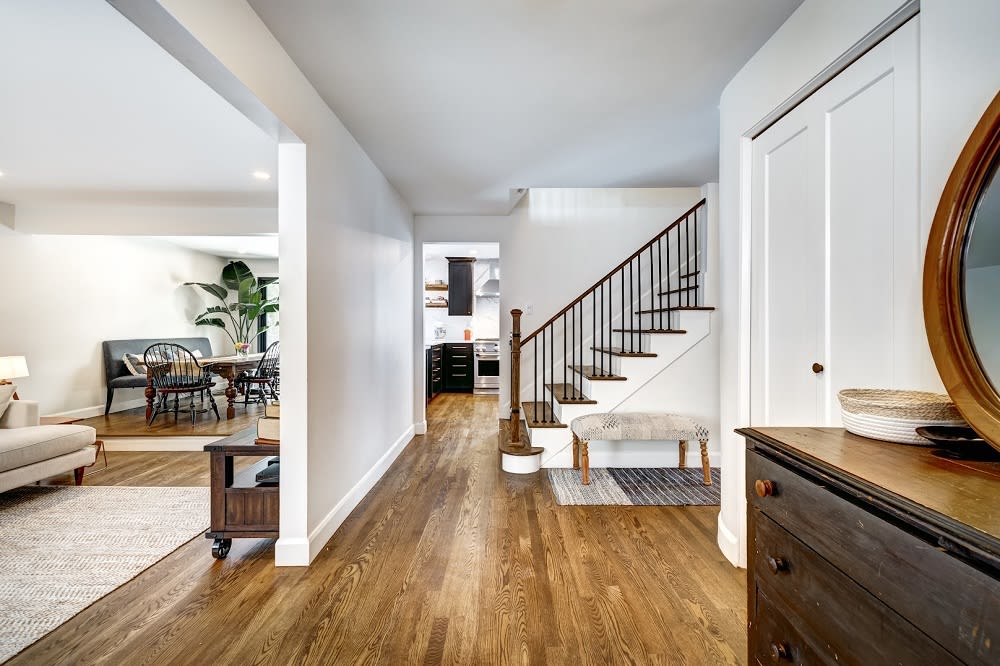 When it comes to Roanoke VA luxury homes for sale, carpet is out and hardwood is in. If you already have hardwood floors with some wear and tear, having them refinished will make them more appealing when the time comes to sell. The national average cost of refinishing wood floors is $1,757, which translates to around $3-$8 per square foot.

Swapping out old carpet, lamination, or other types of flooring for hardwood will probably cost at least $4,000 depending on the number and size of rooms in which you are installing them. However, it'll be well worth the investment. A report by the National Association of Realtors estimates homeowners will be able to recover more than what they spent on their floors when they sell.
Repaint the interior

Any Roanoke real estate agent will tell you a fresh coat of paint can transform a room. At only $15-$30 per gallon, paint is one of the least expensive projects to add value to your home. Not only does new paint make a room look refreshed, but it can also address odors from cooking, pets, or smoking.

If you plan to stay in your home for at least a few more years, you can choose bolder colors that appeal to your unique taste or décor. Consider trending colors like Hague Blue, Guacamole, and more. However, if you're looking to sell in the near future, it's advised to stick to neutrals like taupe, off-white, and gray to make your home as appealing as possible to a wide range of buyers.
Landscape the front yard

Curb appeal is a significant factor when it comes to listing your home for sale. A beautifully landscaped front yard will not only provide you and your family a welcoming setting each time you return home, but it will also have an outsized impact on helping your property sell.

Depending on your budget and the current state of your front yard, you may be able to get away with a few small projects like pruning shrubs and trees and planting some flower beds. However, hiring a professional landscaper to create a full plan for your exterior areas could be the key to elevating your home and helping it compete against other Roanoke, VA luxury homes for sale.
If you're interested to learn more about strategic home upgrades to boost your property's ROI or houses for sale in Roanoke, VA, please don't hesitate to reach out to The Crouch Team. Christy Crouch and her team of experts would love to show you Roanoke real estate for sale.