If you have thought about buying
Blacksburg
real estate, you probably went online to look at what was available before you did anything else. This is why it is so important to market your home online as a seller — it's where almost everyone goes first. Making sure your home stands out online ensures your home gets the attention of someone who is ready to buy it.
Seven tips for marketing your Blacksburg home online

Professional photography

Professional photography makes a huge difference. It is true that the new phones take great pictures, but a professional photographer can capture the best angle to portray the room. It is more about the angles and lighting than the technology. Two pictures can be taken of the same room from different angles, and one will make the room look big, and the other will make the room look small. Pictures need to be taken of each room, even if it seems like random extra space. The potential homebuyer may see this space as perfect for storage or other flex space. You also need to have pictures showing the front of the house and the view from the back of the house. The photographs of your home need to pop online when compared to other homes for sale in Blacksburg, VA, and a professional photographer ensures they will.

Professional staging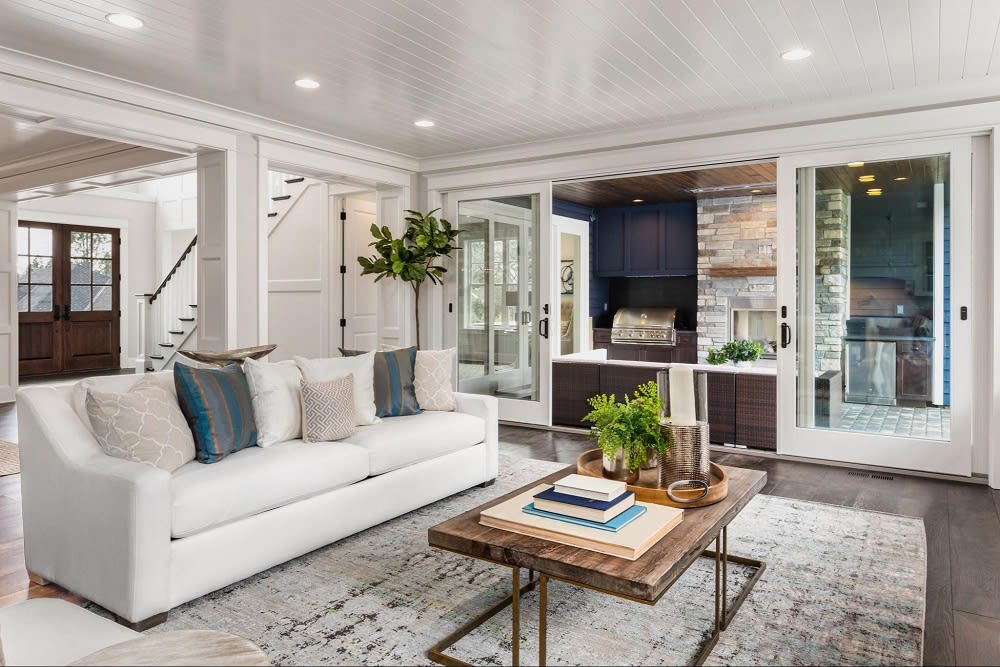 Another way to make sure your photographs pop among other Blacksburg real estate is to use professional staging.
Professional stagers
will come through your house and arrange everything to highlight the home's best features and minimize the not-so-great features. Part of the staging will be done by you. All your personal items need to be packed away. This allows shoppers to see themselves in the space. All your closets and cupboards need to be emptied and pared down to 30% full or less. This allows the potential homebuyer to see how their items will fit in the closets and cupboards. Professional stagers may remove some of your furniture and replace it with pieces they have. This isn't a reflection on your furniture. It is just to better show the space in the room. Overstuffed couches are luxurious and comfortable for living, but they take up a lot of space and may give the impression that the room is small.

Write good descriptions
The descriptions you write about the home, each of its rooms, and features must be honest, accurate, and clear. No one has the attention span to weed through a bunch of verbiage to find the square feet of the room in homes for sale in Blacksburg, VA. There is no need for extra flattery, so to speak. Be sure to list all the features. If you have
recessed lighting
in the living room, be sure to state it. If you have cathedral ceilings, mention it. Heated floors? Definitely say so. If you have a view of the Allegheny mountains, you will want to add that too. Be sure to list all the wonderful features of the property, especially those that can't be seen in the photographs.

Professional videos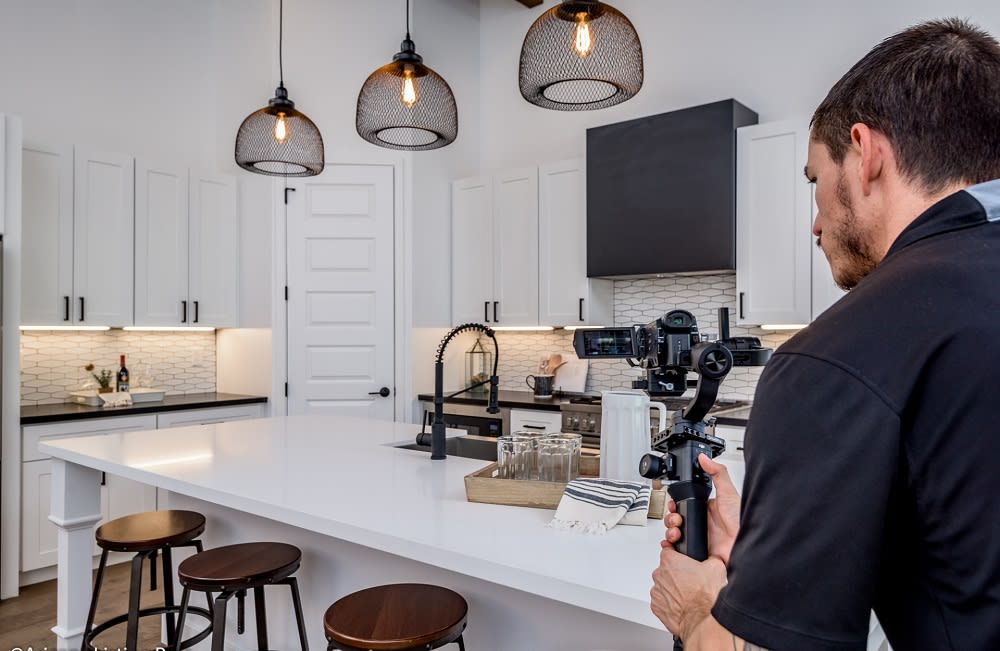 Credit: Arizona Listing Media
Drone footage can show the surrounding neighborhood and highlight the features of the area, something that is difficult to do in photographs or even in the written description. Videos can tell a story about Blacksburg real estate. Videos capture movement and can take the viewer on a tour of the home, from pulling up in the driveway to walking through the front door and on through each of the rooms in the house. Video can capture spaces of the home being used; the
fireplace
lighting up, for example, is a very welcoming gesture. If you have special features in the pantry, closets, or other areas, you can open them up for the viewer in a video. There is nothing more engaging than video footage, and it is the primary way people prefer to receive information.

Virtual tours
During the Pandemic shut down, many homes for sale in Blacksburg, VA were toured and sold without the person ever stepping foot in the actual home. This was done through virtual tours. The virtual tour can be as simple as a 3D video or as advanced as virtual reality. This technology is advancing so quickly that virtual reality may be the primary choice in the not-so-distant future, especially for new home construction. Imagine being able to see different countertop choices in your kitchen and different flooring options in your home when you are building it. It is a game-changer. Having a
3D tour
of your home allows the viewer to take their time looking at the areas that are most important to them. They can even zoom in on features, like the appliances, to get a clear view of the property and all its features.

MLS Listing

An MLS Listing is listing your Blacksburg real estate on the Multiple Listing Service, a database established by real estate brokers to promote properties for sale across the country. It is frequently updated and searchable by any registered agent. The listing includes photos of the property and detailed information. It also provides private information on the selling agent's available times to view the property. There are a lot of websites to list your property for sale, and you should be on all of them. The MLS is the one resource for agents that contains everything they need and every property available. Not all properties can be listed to the public, but they may show up on the MLS listing.

Use an expert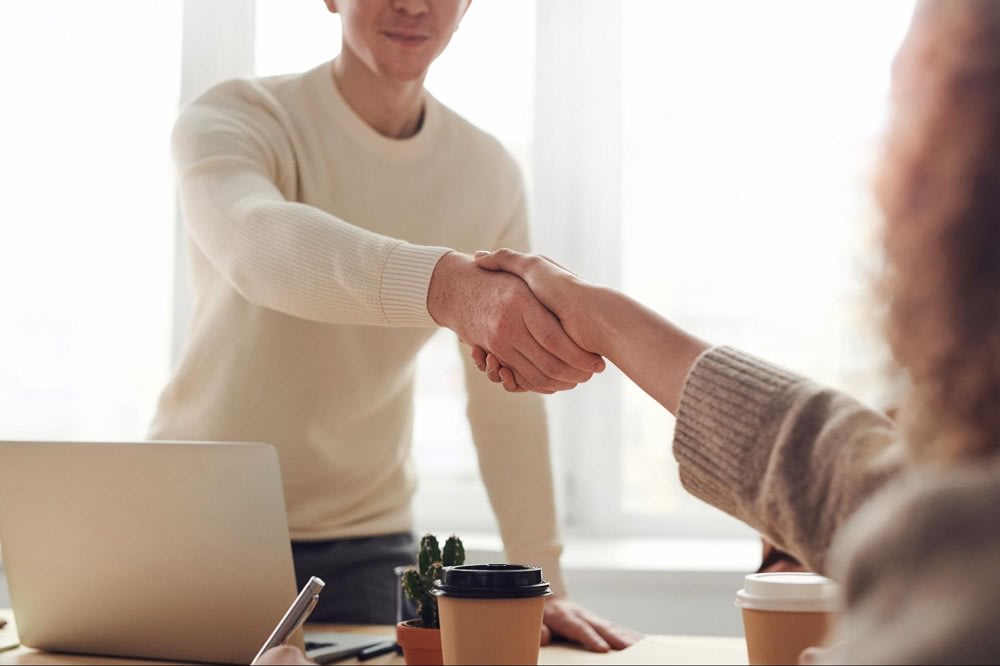 The most important feature of marketing homes for sale in Blacksburg, VA is to target the right people: those who are qualified and ready to buy. This is where a qualified real estate expert is needed. They understand what buyers are looking for, what they respond to, and what they turn away from. This is different by neighborhood, income level, and property. Experienced agents know how to attract the right buyer to the right home. They have a connection of professionals to share information with, even information that isn't on the MLS. They are a trusted partner in selling your property. An experienced agent knows it isn't just about making a sale. They take the time to learn your needs and understand your timeline. They make sure you are taken care of.
Ready to list your Blacksburg home for sale?
The Crouch Team
is happy to answer your questions about marketing your property online. They are experienced local real estate agents who have helped many families meet their real estate goals, whether it was buying or selling residential property or investment real estate.