If you're a renter ready to buy their first home, you're not alone. And while it can be a bit scary, it's also an exciting and life-changing financial opportunity. If you're unsure what you need to do to prepare for homeownership, don't worry.
Beyond working with a well-reviewed, communicative realtor, the tips below are crucial for making the transition from renter to homeowner as smooth as possible.
Be clear on what you want out of owning a Roanoke home


When you're thinking about buying your first home among the great selection of Roanoke houses for sale, it's important to be clear on what you want in a property. Consider how many bedrooms you'll need and what size yard you're willing to maintain. You should create a wishlist of features that are essential to you in a Roanoke home for sale and prioritize them in conversations with your chosen realtor. This will help you narrow down your search and focus on properties that fit your needs.
Get your finances in order

Of course, one of the most important things you'll need to do before buying Roanoke real estate is to get your finances in order. This means setting aside a down payment (which is typically 20% of the purchase price), getting pre-approved for a mortgage, and compiling all of the other associated costs of homeownership. You also need to be aware of the fees associated with taking out a mortgage to finance a purchase of Roanoke real estate. These can include origination fees, appraisal fees, points (which is an optional fee that you can pay in order to lower your interest rate), and private mortgage insurance (PMI) if you're putting less than 20% down on the home.
When you buy Roanoke real estate, you're not just responsible for your monthly mortgage payment and the cost of utilities. You also become
responsible
for all the upkeep required to keep Roanoke real estate in top shape. This includes water heater and furnace maintenance and repairing your roofing, siding, and windows. In general, you're the one who has to ensure the property stays in good condition to protect your equity in the home.
One thing you'll quickly notice about owning Roanoke real estate is the need to make upgrades and repairs every few years, such as replacing appliances. These are all important things to factor into your budget when considering purchasing a Roanoke home for sale. In addition, you'll also need to pay for things like homeowner's insurance, property taxes, and homeowner association (HOA) dues, if applicable. These are all additional costs that you need to be aware of and factor into your budget. Once you have a good handle on your finances, you'll be able to move forward with confidence, knowing that you can afford the home you're interested in.
Know your mortgage options


Your realtor can help you understand the different types of mortgages and figure out which one is best for your purchase of Roanoke real estate. In general, fixed-rate mortgages have higher interest rates than adjustable-rate mortgages (ARMs), but they offer stability because your monthly payment will always be the same. This predictability can be helpful, especially if you're on a tight budget. ARMs, on the other hand, have lower interest rates, but they can adjust after a certain period of time based on changes in the real estate market. This means that your monthly payment could go up or down, which may make it more difficult to budget.
Term length


Another thing to keep in mind is the term of your loan for your purchase of Roanoke real estate. A shorter loan term (15 years) will have much higher costs per month since you're paying over a shorter length of time. A shorter loan term can also have different tax implications than a standard 30-year loan, so you'll want to talk to your tax professional to learn how each term length would impact your annual taxes. A longer loan term (30 years) will have a lower monthly cost, but you should be aware that you'll pay more in interest since the loan will last for a longer period of time. You should also consider whether you want an open or closed loan since there can be fees associated with paying off the loan early, depending on which type you choose.
Pre-approval vs. pre-qualification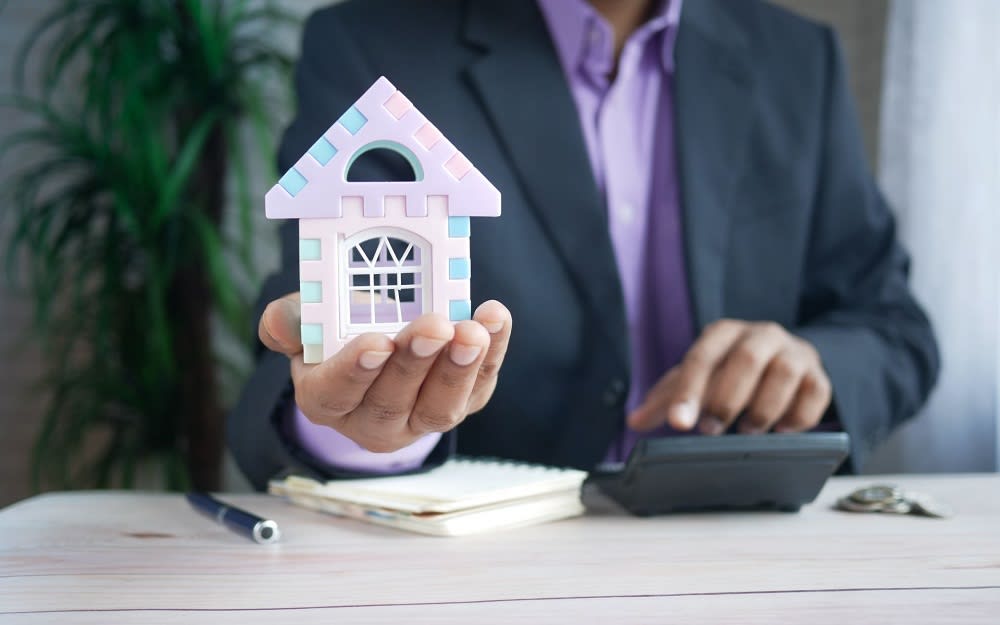 Since this is your first home purchase, you may not know the difference between pre-qualification and pre-approval. Mortgage pre-qualification is when you provide the loan officer with some basic information about your financial situation, and they give you an estimate of how much you may be able to borrow toward your purchase. This is a good starting point, but it's important to keep in mind that this number is not set in stone.
Mortgage pre-approval is a bit more in-depth. The loan officer will look at your financial situation based on your bank statements and credit score in order to give you a more accurate estimate of how much you'll be able to borrow. They will also provide you with a pre-approval letter, which can strengthen your offer when you're ready to purchase Roanoke real estate. Pre-approval also locks you in for the current mortgage interest rate for a certain period of time, usually 90 days, which can be helpful if rates are on the rise.
Speak to experienced buyers
A great way to improve your confidence in making the leap from
renter
to owner of Roanoke real estate is to speak with others who have already made the same transition. You can learn about their experiences, both good and bad, and get first-hand advice on what to expect. Ask about the home buying process, how they found their home, and whether they had any challenges along the way. You can also ask for recommendations for real estate agents, lenders, or other service providers that they used during the process.
Research the neighborhoods where you want to live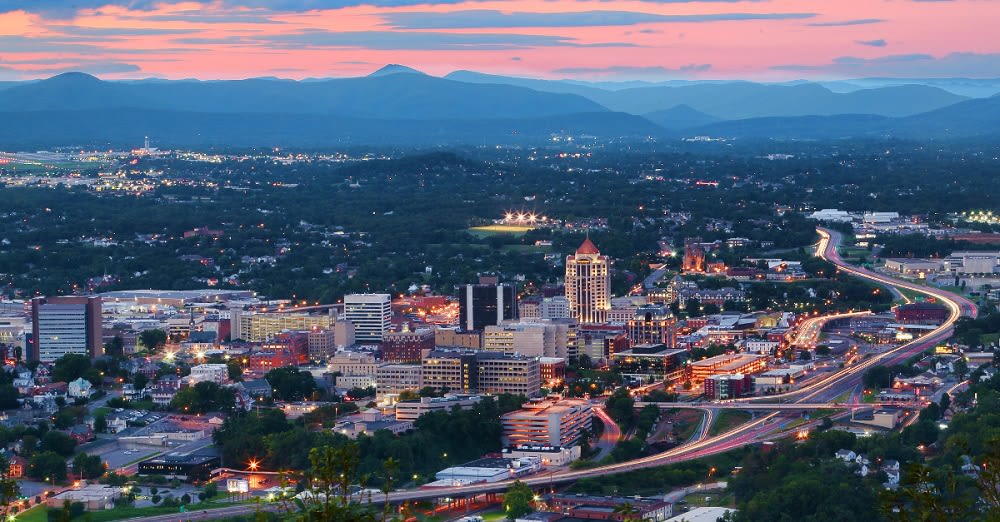 Image courtesy of visitroanoakeVA.com
Once you have your finances, pre-approval, and wishlist in order, it's time to research neighborhoods in your desired location. Look for things like proximity to local stores and hospitals, average home prices, school district ratings, and commute times. If you have kids, you may want to find a neighborhood with great schools. If you're looking for a quieter area, you might want to look for a neighborhood that's farther away from the city center. If walkability is important to you, you'll want to pay attention to what amenities are within a mile or two distance from the neighborhoods you're considering.
Hire an experienced Roanoke real estate agent
If you're looking for more guidance and support while purchasing Roanoke homes for sale,
work with the local real estate experts on The Crouch Team
. They will answer any questions you have about buying Roanoke real estate—from finding the right property to getting the best mortgage rate. It's incredibly helpful to have someone on your side who knows the ins and outs of the process, and Christy and her team have guided many first-time homebuyers through the process. If you're thinking about buying a home in Roanoke,
contact The Crouch Team today to set up a meeting
!